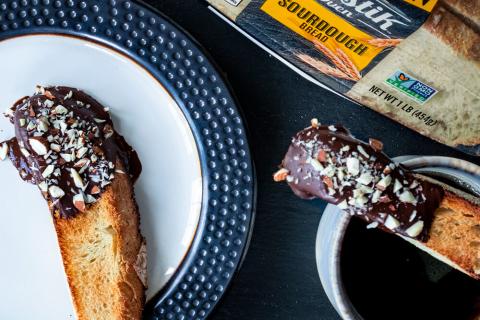 ingredients
Sourdough from The Rustik Oven
Dark or milk chocolate, melted
Crushed almonds
directions
Cut Rustik bread in half and bake until crunchy; let cool.
Melt chocolate in microwave in small bursts and stir frequently until smooth.
Dip Rustik bread in chocolate.
Sprinkle with crushed almonds.
Place the dipped biscotti back onto the baking sheets and allow chocolate to set in the refrigerator or at room temperature, about 30-45 minutes.
Savor & enjoy!